HTML/CSS Website
~ Journalism Design Toolkit project
I used GitHub to host my website (you may visit my
respository
to take a look at the back-end of my website) and I used Sublime to create my coding files.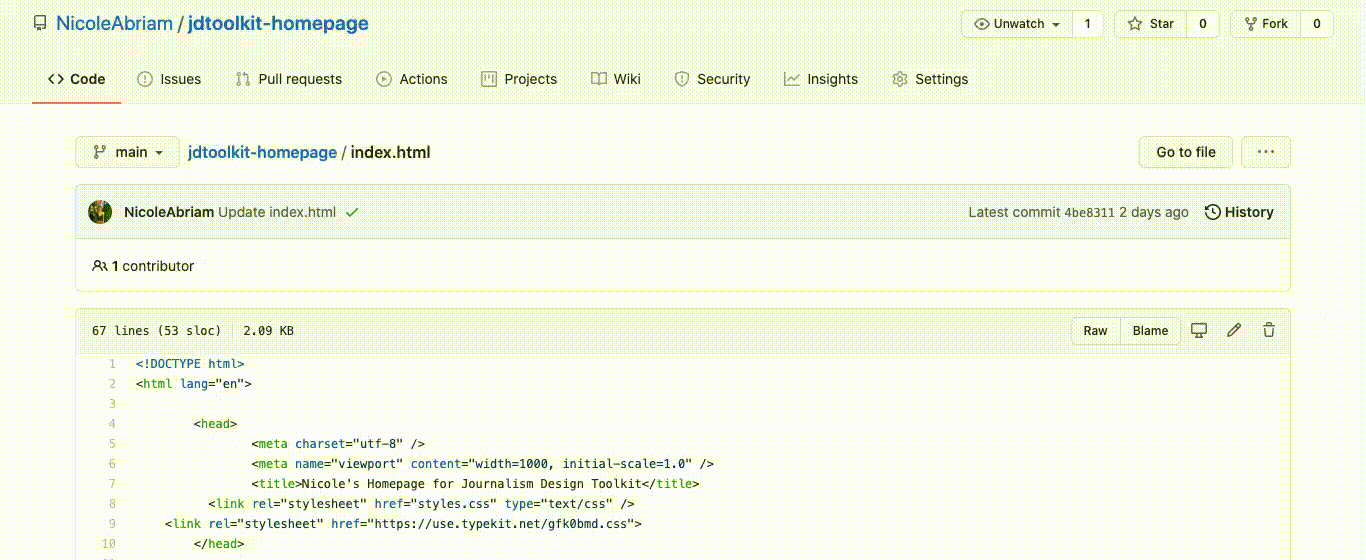 Here is what the index.html file looks like.
As a result of the index.html file, I have a functioning website with a menu, logo, text copy, unordered list, links, and images
This is my style.css file (the file that adds color and custom fonts).
An element we had to add in our website is a navigation menu. For my website, since I wanted to be ambitious, I added a hamburger menu whose function relies on CSS (I found the code on CodePen). You can see the example below: